If you have your Enhanced Security device
After signing in to your CoinJar, go to your Settings.
Navigate to the Enhanced Security section.
Next to the Enhanced Security device you wish to alter, you can select 'Remove'. 
For SMS devices, a code will be sent to your Enhanced Security device. Enter this into the CoinJar website to remove the device.
For TOTP devices, you will be asked to authenticate via your TOTP app once more. Enter the code associated with your Enhanced Security device and select 'Deactivate device' to complete this process. 
If you no longer have access to your requested Enhanced Security device
If you added any additional Enhanced Security authenticator to your CoinJar in the past, you can use one of them to gain access to your account. 
Begin the sign in process as normal, however when prompted for Enhanced Security using the authenticator you don't have access to, select 'More options'. 
Here you'll be able to choose any of the additional Enhanced Security authenticators you've added to your CoinJar. You'll be able to sign in and remove any inactive authenticators.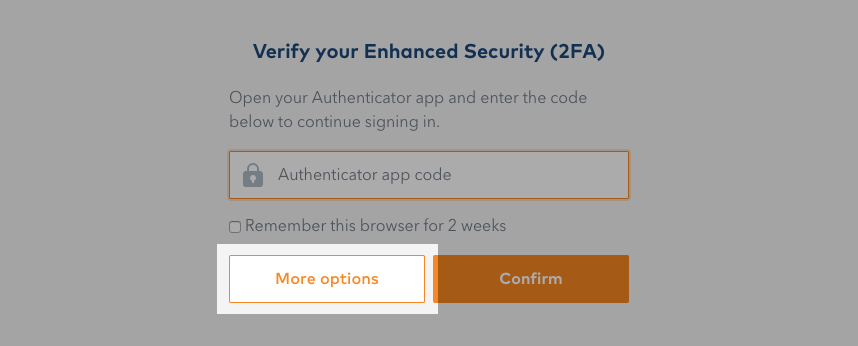 Otherwise, if you don't have access to your device and have no other authenticators enabled, our Security Team will need to remove the Enhanced Security device manually. Please submit a new Enhanced Security Removal Request. 
Updated: 30 May 2019 (AS)
Reviewed: 30 May 2019 (AS)