This article is intended for Australian members. If you're looking for instructions for CoinJar UK, visit this article.
PayID / NPP deposits
Payments made using the New Payment Platform (NPP) via PayID are often considered to be "instant", due to them being able to be approved within a minute of the amount being sent. In some cases, PayID payments can take longer than expected due to (but not limited to) the following reasons:
It's your first PayID deposit to CoinJar. Some banks will enforce a delay if it's your first payment to a new payee.
Your reference number is entered incorrectly, or not at all. Most banks will either prevent this, or simply return the funds to you - it's best to contact your bank if this doesn't happen automatically.
BPAY deposits
There are two factors which make up the amount of time it takes for a new deposit to be available in your Cash Account - bank transfer time and internal review time. If you have a BPAY transfer showing as 'Pending' in your Cash Account, please refer to our dedicated Knowledge Base article Reasons for a pending BPAY transfer.
Bank transfer time
CoinJar does not have control over the time it takes for your bank to send your bank deposit. In our experience, most BPAY deposits are received during the morning of the next business day, provided the transfer was completed before your bank's cut-off time.
Some banks can take up to three full business days to send deposits. If you haven't seen your deposit displayed in your Cash Account by the 4th business day, we recommend contacting your bank to confirm the status.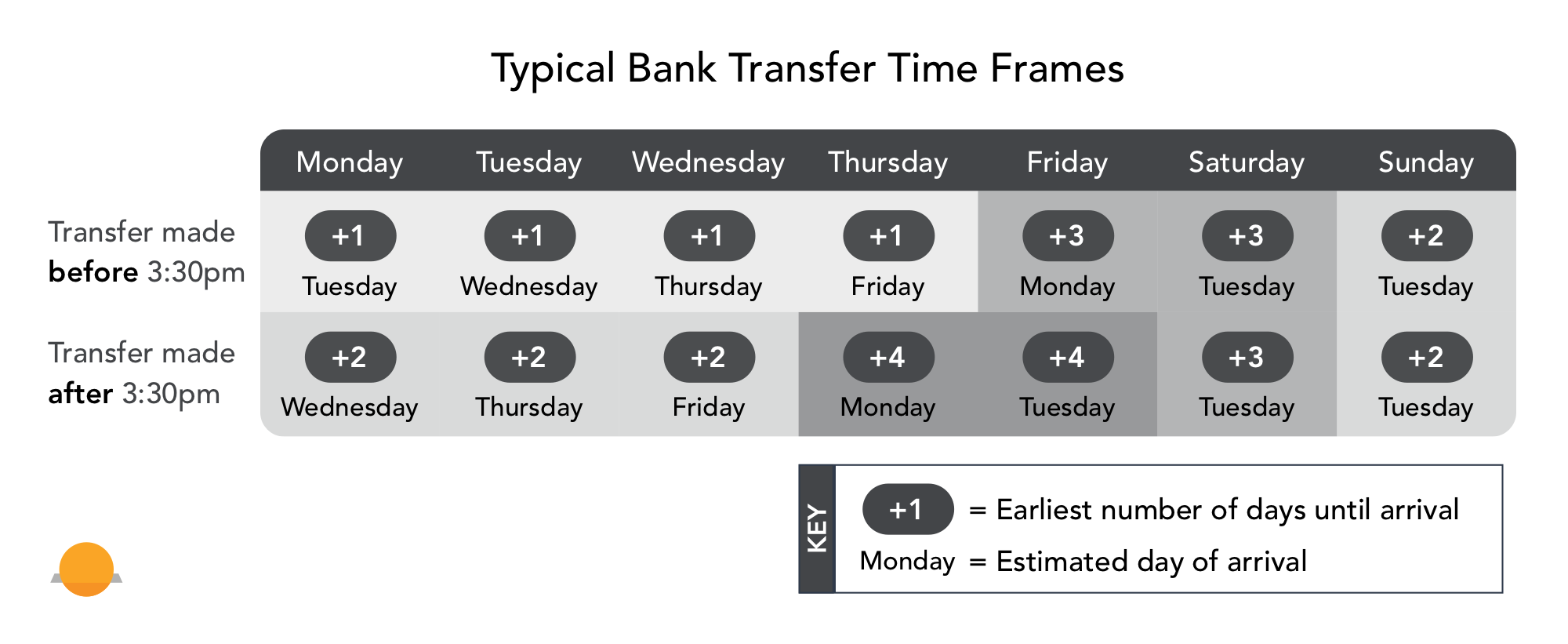 Expected bank withdrawal timeframes in Australia
Withdrawals from CoinJar are now processed as NPP payments. This means that withdrawals are almost instantaneous and should arrive within minutes.
Good to know
Withdrawals under $10 will be sent as a normal bank transfer and may take up to 3 business days to arrive. If your bank does not support NPP payments, your withdrawal will also be sent as a normal bank transfer and will arrive within 1-3 business days.
If you haven't seen your withdrawal in your bank account after several minutes, we recommend contacting CoinJar Support to confirm the withdrawal status and gather information to help you follow up with your bank.